Peter Paul Estermann
Graduated in Agronomy Engineering from the Federal University of Lavras – Minas Gerais, holds post graduate studies from Harvard Business School ("Making Corporate Boards more Effective" – 2008, "Audit Committees in a New Era of Governance" – 2008 and "Program for Management Development/PMD" – 1999). Mr. Estermann is currently 62 years old and was the CEO of GPA since April 2018. He has been recently appointed as responsible for the operations in the region. He was Infrastructure and Strategic Development Officer of GPA from June 2014 to October 2015.He has developed his career in different industries and the service sector, and in large and leading companies with different areas of expertise, differentiated in terms of technology, management models and cultures.

Mr. Estermann was CEO of Via Varejo S. A. (2015-2018, 2018-2019), Vice-CEO and Chief Operating Officer of TENCO Shopping Centers (2014). He has held important positions in various European and Brazilian companies since 1981.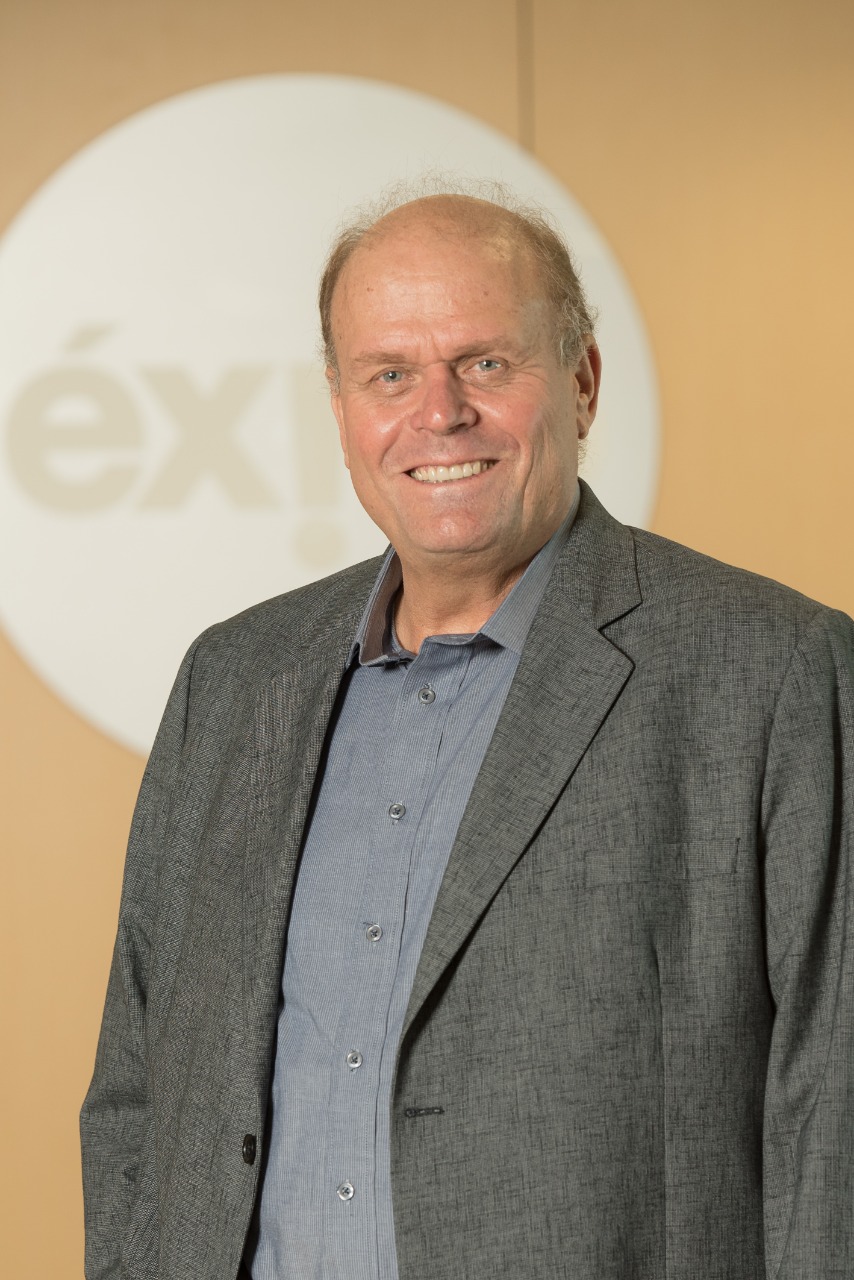 Professional experience
• 2018 - Currently: Chief Executive Officer – GPA, Brazil
• 2015 - 2018; 2018 - 2019: Chief Executive Officer – Via Varejo SA, Brazil
• 2014 - 2015: Chief Infrastructure and Strategy Officer – GPA, Brazil
• 2013 - 2014: Vice-CEO and Chief Operating Officer – TENCO, Brazil
• 2012 - 2013: Chief Operating Officer Global - Magnesita Refratários S.A, Brazil
• 2008 - 2011: General Manager - LWB Refractories, Germany
• 2006 - 2007: Chief Operating Officer – Medial Saúde SA, Brazil
• 2005 - 2006: Chief Organizational Development Officer – Telemar SA, Brazil
• 2001 - 2004: CEO – North & Northeast – Telemar SA, Brazil
• 1999 - 2001: Chief Operating Officer and Vice-CEO - Satipel Minas Industrial, Brazil
• 1997 - 1998: Chairman of the Board of Directors and General Manager - Tecflor Ind. S.A, Brazil
• 1996 - 1997: General Manager in Forestry Division - Aracruz Celulose S.A, Brazil
• 1989 - 1995: Chief Operating Officer - Grupo Petropar, Brazil
• 1987 - 1988: Chief Operating Officer - Destilaria Brazilândia S.A., Brazil
• 1981 - 1986: General Officer - Agropecuária Mogno S.A., Brazil
Board of directors/Collegiated bodies
2008 - 2013: Chairman of the Board of Directors - Sinterco S.A., Brazil
2008: Member of the Board of Directors - Odontosystem Ltda., Brazil
2007 - 2008: Member of the Board of Directors - Planalto Transportes Ltda., Brazil
1997 - 1998: Member of the Board of Directors - Tecflor Industrial S.A., Brazil
Languages
Portuguese, English and German